Dramatic Views !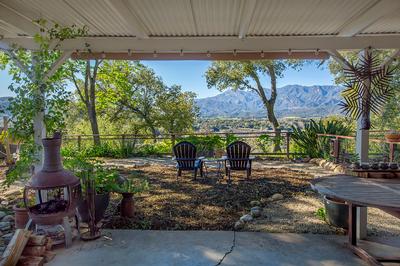 $660,000 (Sold)
2215 Woodland Ave - Ojai, Ca
Google Maps
Single Family Home: 3 Beds / 2 Baths
1194 Sq. Ft., 6976 Land
A very dramatic view greets you when you step through the front door. A large covered patio sets the stage for outdoor dining, while watching the canyon. This sweet neighborhood is picturesque and charming. The home has an open feeling with a large expanse of glass allowing the living room, dining area, kitchen and master suite to enjoy the view. Newer wood type floors throughout. Nice master bath and full bath for the other rooms.
Click to Enlarge Photos